And opportunity to share the joy of heli-dogs!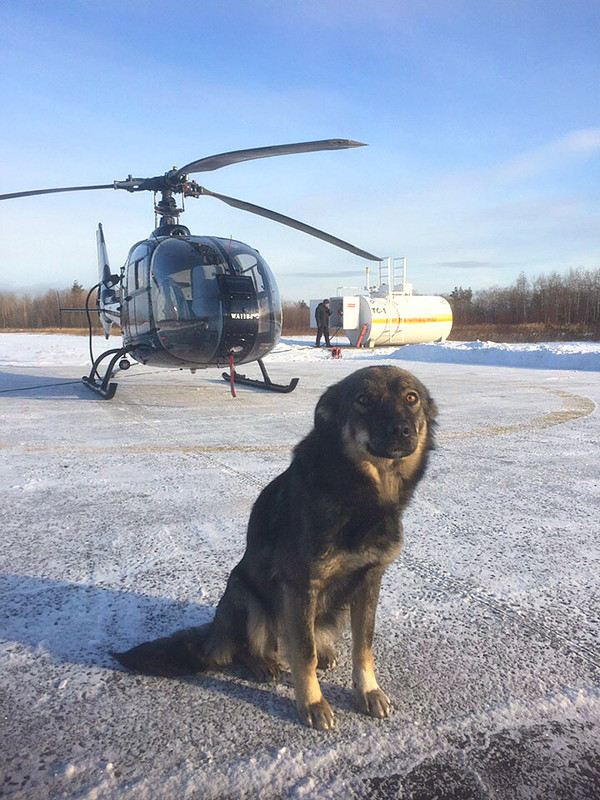 The 'Cyrilcraft' SA341B RA-05709 (WA1184) as seen at Mostovoy Airfield in November 2018 (Photo by Kirill)
This canine is the Mostovoy Airfield dog, and who as it happens, is named after a French helicopter, namely the Lama. We are pleased therefore to present photographic evidence of a Lama guarding a Gazelle!
Our thanks to Avia member Kirill for this lovely shot!