Bell Japan established with locally-based Managing Director for the region
​
Bell Helicopter, a Textron Inc. company (NYSE: TXT), announced today the formation of a registered company in Japan, Bell Helicopter Co., Ltd. To support the company's efforts in the region, Mr. Richard Thornley will assume the role of managing director of Bell Helicopter in Japan. In this new position, Thornley is responsible for marketing and sales and support activities within Japan as Bell Helicopter continues to broaden its presence in this key global market.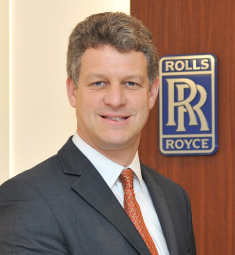 Richard Thornley previously served with Rolls-Royce
The new local office in Tokyo, Japan, will perform the sales and marketing efforts for new aircraft in the commercial and civil government sectors in Japan. Longer-term, it will also be responsible for supporting Bell Helicopter's aftermarket support efforts including supporting the authorized Customer Service Facilities (CSFs) in Japan.
"There are significant growth opportunities in the Japan market, and Bell Helicopter is committed to expanding our presence in the region," said Danny Maldonado, Bell Helicopter's executive vice president of Sales and Marketing. "Richard has worked in Japan for more than 17 years, most recently as president of Rolls-Royce Japan. His extensive background in the market makes him an excellent choice for this role."
"I am excited to be heading Bell Helicopter's new entity in Japan, especially as we prepare for the first flight of the new Bell 525 and Bell 505 helicopters this year," Thornley said. "I look forward to building on the strong relationships already in place with our many loyal Japanese customers and look forward to serving them even better in the future."