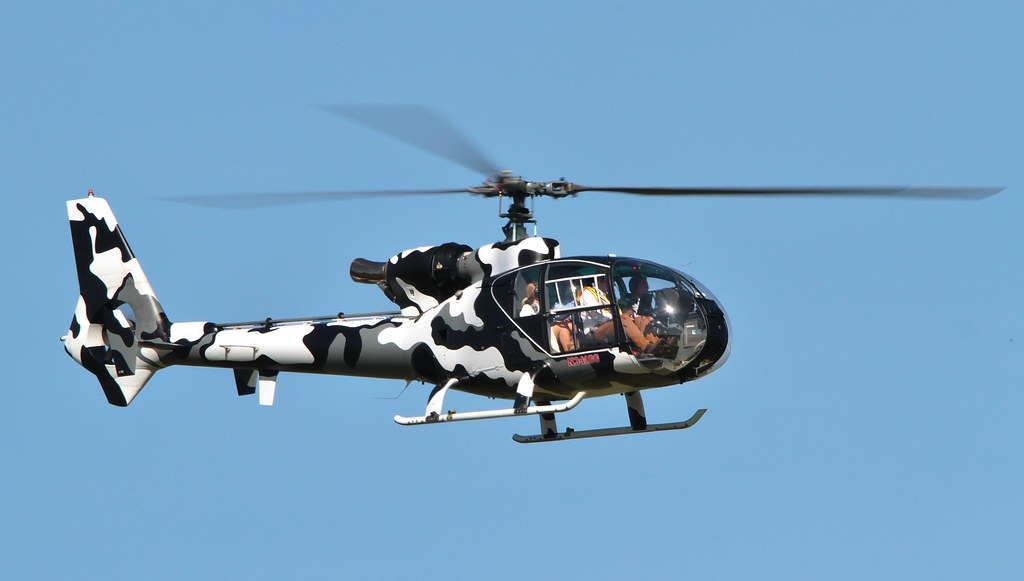 SA341G N341GG (cn.1182) as seen at Goodwood Airfield on 14th September 2019
The 'Haelo Fan' seen here arriving from Belgium for the Goodwood Revival.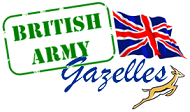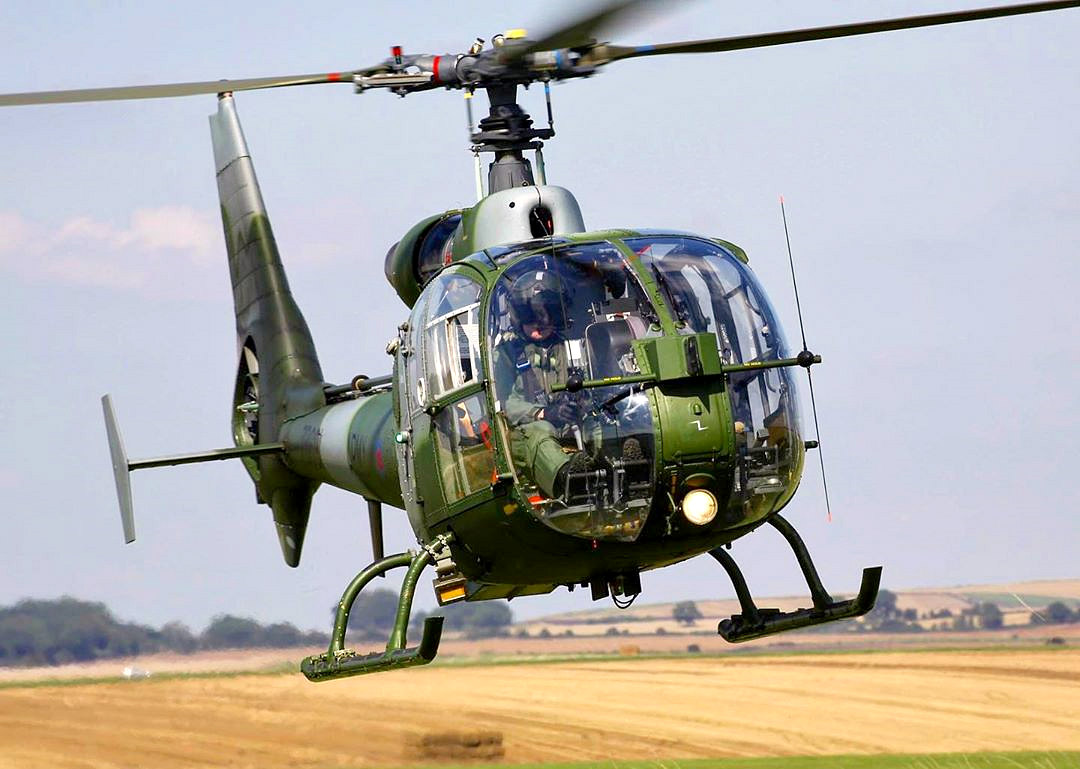 SA341B as seen at SPTA on 13th September 2019 (Photo by Ian Harding)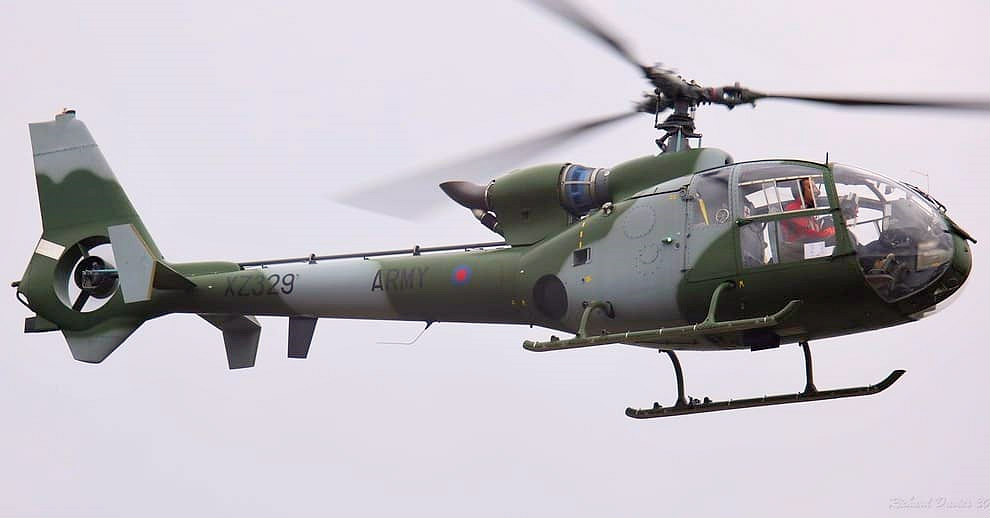 SA341B G-BZYD (WA1648) as seen on the south coast of England, possibly on 15th September 2019
Avia member Carlo with the
Meek-Machine
over the weekend!
Some Monday Nostalgia!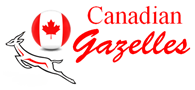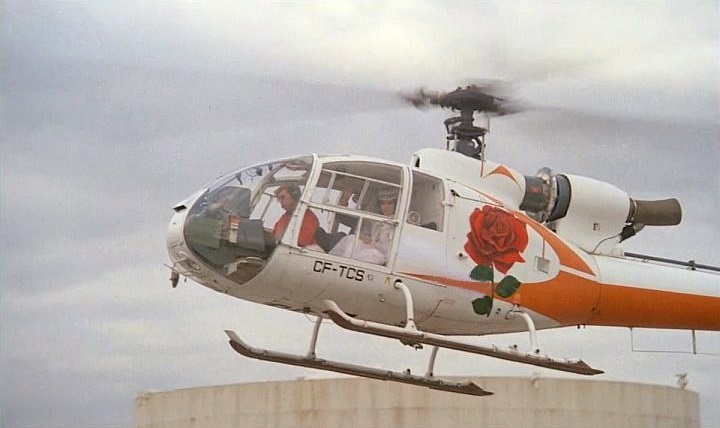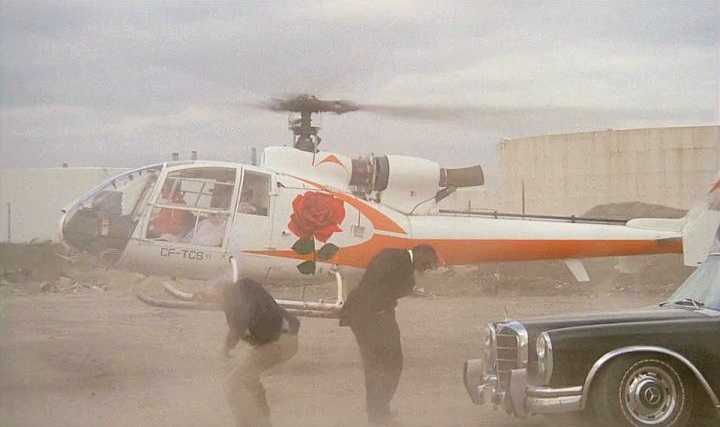 SA341G C-FTCS (cn.1036) as seen in Canada in 1974
This craft seen here wearing a slightly modified registration .. for cinematographic purposes!

Had Zis been around he may have been able to tell us something more about this craft. Elipix, have you come across this bird before?
Notice how she is wearing a primitive form of snow skis.

The Gaz Squad arriving at the Weston Air Festival in Weston-super-Mare on 22nd June 2019
- Special Alouette II Offer -
3 x Alouette II's for sale together with four containers of spare parts including engines, blades, gearboxes and transmissions being offered for $575,000
Click on the Alouette below for further details