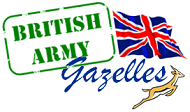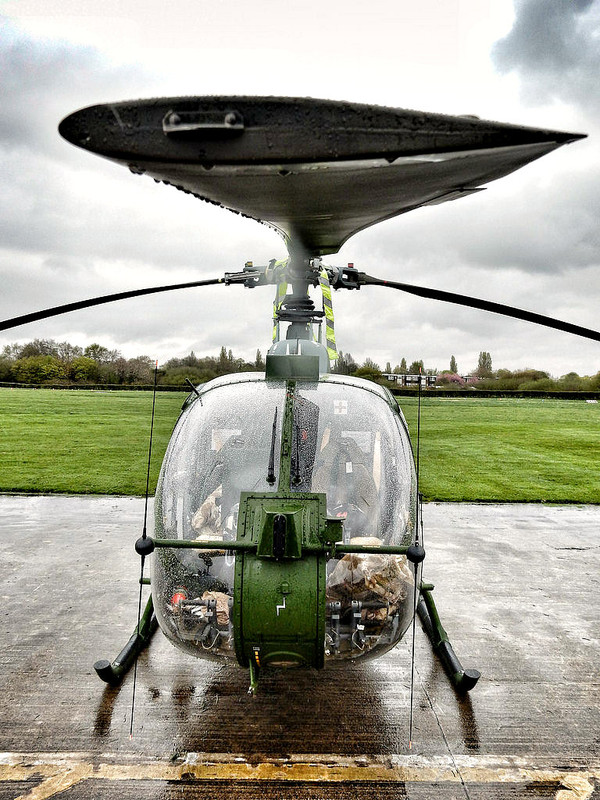 SA341B XW847 (WA1011) as seen at an unconfirmed location on 24th April 2018 but reportedly en route between Wallop and Aldergrove
GL-0007
Sadly, not so much info to accompany this shot. Perhaps taken in the Ukraine and perhaps an ex-mil bird (although she has a tailrotor driveshaft cover) but the tail strobe is always a give away. Not to be confused with another Gazelle GL-0777!
N16KH
A while back we shared some of the details surrounding the demise of N16KH,
see here
. Herewith a snap of the unhappy event, although thankfully, no one perished.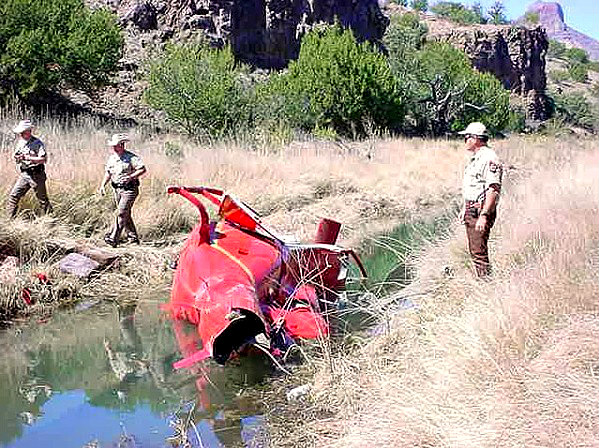 A downed N16KH (cn.1456) following her fall near Alpine Texas on 6th March 2003